This month we gained a new furry friend on-campus: a Guide Dog named Nials living with his owner Jamie in one of our four towers.
We know that all dogs are sent from heaven, and it's going to be really hard, but if you see Nials while he's working (wearing his harness) it's really important not to pat him.
Like all of us, Guide Dogs have a job to do and if you pat them while they're working, they could get distracted, their clients could be put in danger and months of Guide Dog training can be undone.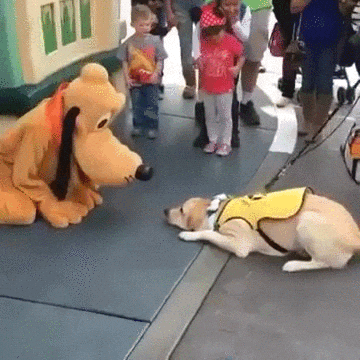 So, if you see Nials (or any other service dogs) there a few others things you can do:
Don't grab the person or the service dog's harness because everyone will get stressed out and it will be a bad time
If you have any food and the Guide Dog is looking a little hungry, look them right in the eyes and eat all the food yourself! Food is distracting for people, so you can imagine how a dog feels.
If you're out walking your own fur baby, make sure that it's on a leash and under control.
Guide Dogs are the real MVP's, so give them the space they need and the sun will keep on shining!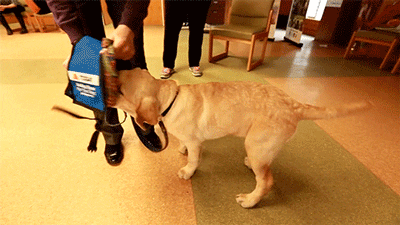 Want to find out more about Guide Dogs and how you can respect their uniform? Click here!