Don't let your exams get the best of you!
---
Exams can be stressful, but they don't have to be! The following tips will help you prepare and get through your exams a little more peacefully.
Know thy enemy
Find out as much information as possible about your exams so your preparation is the best it can be. Some questions you should answer before you begin your prep include:
How much is the exam worth? If you have one exam worth 15% and one worth 40%, your time allocation for study would be completely different.
What type of exam is it? Is it multiple choice? An essay? Open book? Take home? Different exam types mean different study techniques.
Where is your exam? Campus can be confusing at the best of times but when you're stressed out from studying and rushing to find your classroom, it can be a bit too much. Double check where your exam is and do a practice run so you know how long it will take to get there!
What do you need? Find out what materials you'll need to take with you to the exam, like pens, pencils, calculators or a ruler. You don't want to get in there and realise you forgot something!
Plan your time
Planning your study time is really your best bet. Cramming late at night will only stress you out, so it's better to take your time during the day and get to bed early. You can plan your time by setting alarms, creating to-do lists and giving yourself set times to spend on each task.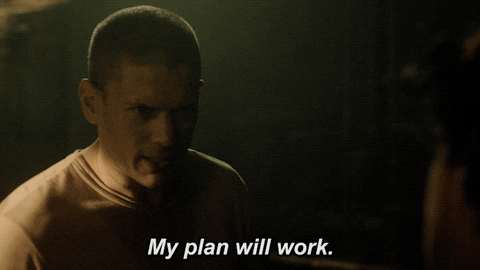 Sort out your study materials
Before you start revising, it's a good idea to sort out your notes and other study materials. Make sure you have all your handouts, read over the course outlines, download the lecture slides and put your notes in order. Organising your notes gets your head in the game and makes it heaps easier to start your revision.
Ask for help
If you're stuck on something, you can always ask for help! Talk to your teachers or lecturers about the things you don't understand. Your friends and fellow students are there to help too!
Stay cool
Rocking up to your exam is anxiety inducing, but staying calm is the most important thing. To avoid unnecessary stress make sure to eat good foods before you go to your exam (things like blueberries, walnuts, eggs and spinach boost your brainpower!), listen to some motivating music and try to get there with time to spare so you don't feel rushed.
Take advantage of the reading time
It may seem like a waste of time, but reading the exams questions in the allocated time is going to make your exam less daunting when it comes to writing in your answers. The reading time allows you to come up with a game plan, including which sections to start with and how much time to allocate to each answer based on how much they're worth.
Break it down
To avoid being overwhelmed by a question, take a minute and break it down. Look for the key parts of the question because they'll generally tell you exactly how to answer it.
This could be as simple as the language. For example, a question asking you to explain a concept is only asking for a description, but a question asking you to evaluate something is asking you to make a judgement about a concept.
Take a second look
Once you've finished your exam, take the time to read over your answers. Make sure you've answered every part of every question, starting with the ones you're the least confident about.
Have a good exam tip that isn't here? Let us know what you do to get ready for your exams in the comments!
Feature Image via Pinterest