Ah, the humble resume. Just one of many hurdles you must jump over on the way to your career. To get you on the right track, we've compiled a list of things you can do to make the most of your resume!
Prepare your resume in a simple Word format
To get started, dump all of your professional info into a Word document and organise it into a logical layout.
A typical resume includes: your name, contact details, a brief personal statement, education and work experience. Other things you can include are relevant skills, awards or personal interests.
The first page should always feature your name, contact details and personal statement at the top but the other information can be ordered depending on the format you want to go with. Try and keep your resume under 2 pages for maximum effect!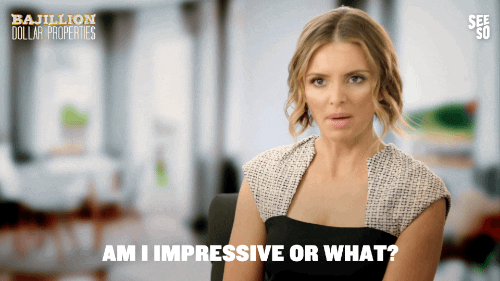 Reference keywords from the job description
The keywords used in job descriptions are essentially the skills and responsibilities that an employer wishes you to possess and be capable of. You want them to know that you can do the job they're advertising so make sure to include those keywords throughout your resume and your cover letter.
This way, if an employer skims your resume looking for keywords or uses a tracking system to screen your resume you've got yourself covered!
Only include relevant work experience
Trying to add weight or length to your resume with unrelated work experience is a complete time-waster – both for you and for your potential employer. Try and keep your work experience as relevant as possible.
If you've only had a couple of roles from places you don't think are necessarily "relevant", still include it! Just emphasise the transferable skills you've gained from that position and outline how you can use them in your new role.
Don't use jargon, slang or ClipArt
Remember that a resume is a professional document and there are very few places that appreciate jargon/slang or good ol' ClipArt. Unless the job description uses it, you're best to leave it at the door. Take the lead from the JD, always.
Take your time with your cover letter
No job application is complete without a cover letter. The only time you shouldn't include one is if the job advertisement says not to.
A cover letter is a one page document that basically sums up everything you've said in your resume but with a little more personality. Your cover letter needs to do the following:
introduce you to the recruiter
mention the job you're applying for
match your skills and experiences with the job description (keywords!)
encourage the reader to read your resume too
It's a lot for a single document to take on and that's why it's so important to take your time writing it. One major piece of advice? Don't write a generic cover letter and submit it to different places. Always tailor your writing for the individual job so the employer knows you care.
Proof your documents
This step is probably the most important. There is nothing worse than saying you have "excellent attention to detail" and then spelling multiple words wrong and having stray commas all over the place.
Always proof read your writing. And then proof it again.
Make it look good
Okay now that you've done all the hard work, it's time for a little fun! Your resume doesn't have to look boring, so don't be afraid to make it your own.
The best part? You don't have to be a graphic designer to make your resume look excellent. Canva is an example of a free site with plenty of resume templates for you to choose from!
Convert to PDF
Now for the last step – combining your CV and resume and converting it to a PDF. While Word documents work for compiling and editing your content it doesn't always open the same way on different computers. Cut out the confusion and frustration for recruiters and convert it first!
PS Canva automatically saves as a PDF.
Get professional help if you need it!
Resumes can be time-consuming and really frustrating, so if you need it, seek professional help. The Careers Service at UON is a really great place to start your journey into the real world and they'll help you with writing your CV and resume, preparing for interviews and heaps of other good stuff!